COLOR MATCHING CLIP CARDS – FRUITS
This is the second part of the food-color matching clip cards. Check out the first one here.  Invite the child to try to find the fruit that matches the color on the card.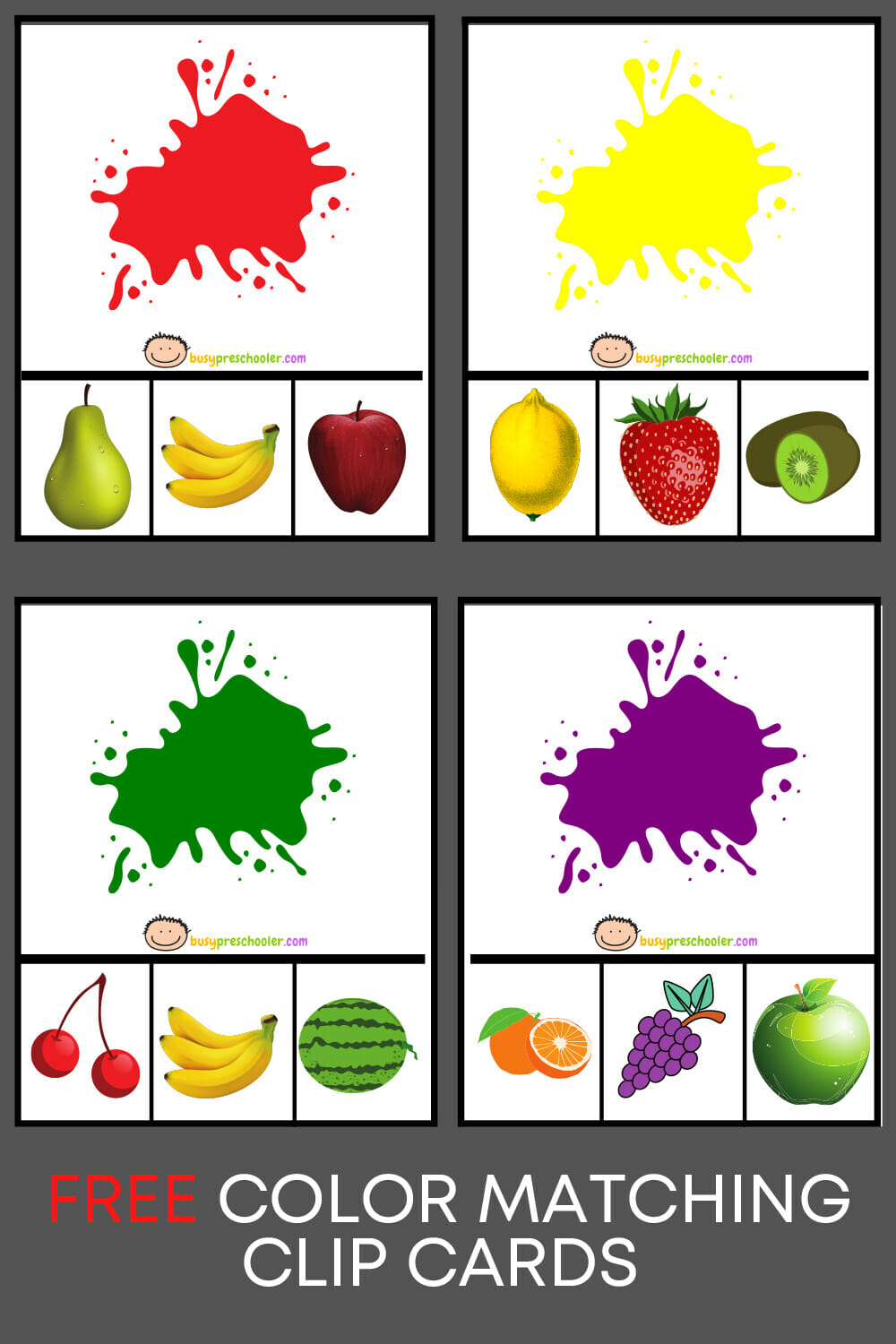 These FREE fruit color matching clip cards include a variety of fruits in different colors! So, if you have just started learning the colors and fruits, this is just right for you and for your child! Moreover, this printable gives you a wonderful opportunity to teach two different topics simultaneously!
How to use
For the beginning, print it out!
It's suggested to laminate the cards for more durability!
Prepare some cute clothespins for matching.
Have your child name the color and all the fruits below the color.
Then ask your child to find a fruit that has a similar color.
Ask your child to use a clothespin to pin the matching fruit. That's all!