FREE ADDITION & SUBTRACTION WORKSHEETS
Is it a plus or a minus? This printable has addition and subtraction exercises combined within one worksheet to make it more challenging for children to solve. Have them practice their math skills with these FREE addition & subtraction worksheets.
If you wish to see all the printables on our website, click here.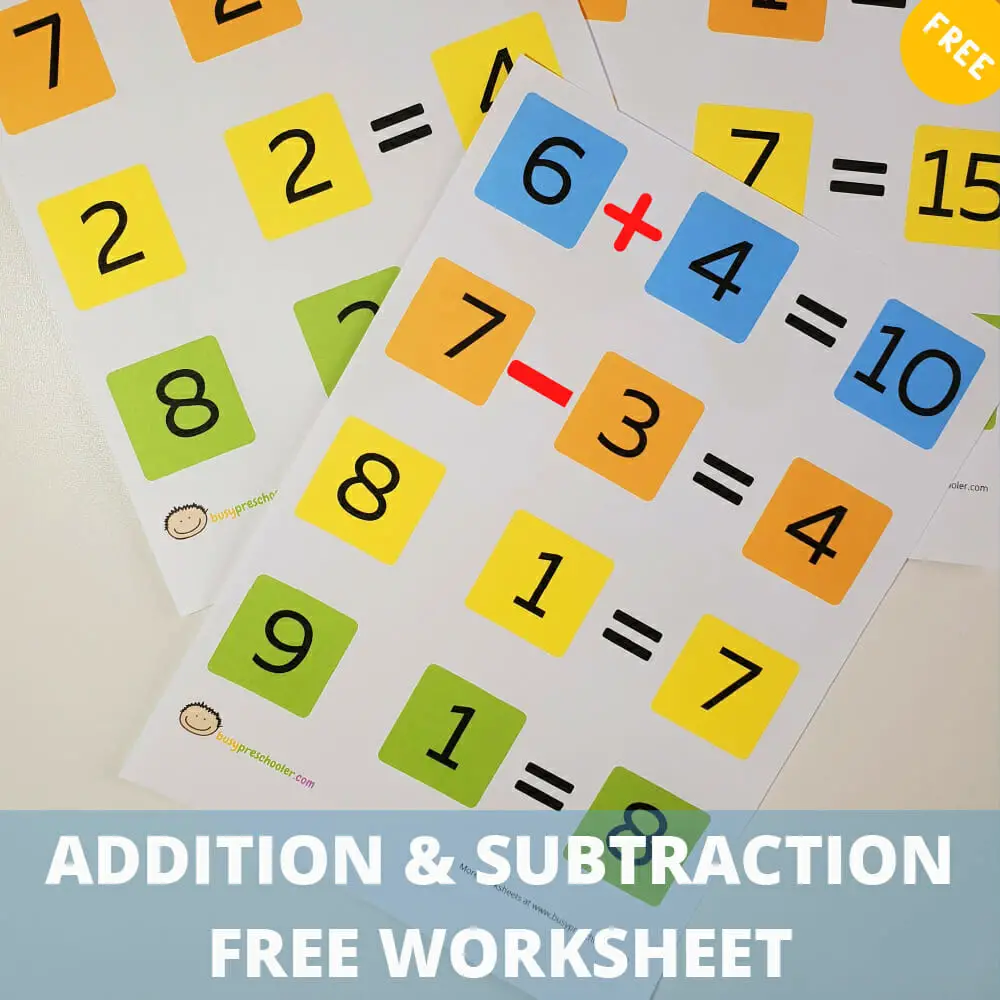 If you are willing to use these worksheets over and over again, then I'd recommend that you laminate them and use washable markers for writing.