LEARNING THE NUMBER 9 WORKSHEET
In this Math worksheet, kids will learn everything about the number nine. Use this FREE learning the number 9 worksheet to practice writing number 9, tracing and counting it. After finishing this worksheet your kids will be able to write the number 9 and recognize it in a group of numbers. .
If you wish to see all the printables on our website, click here.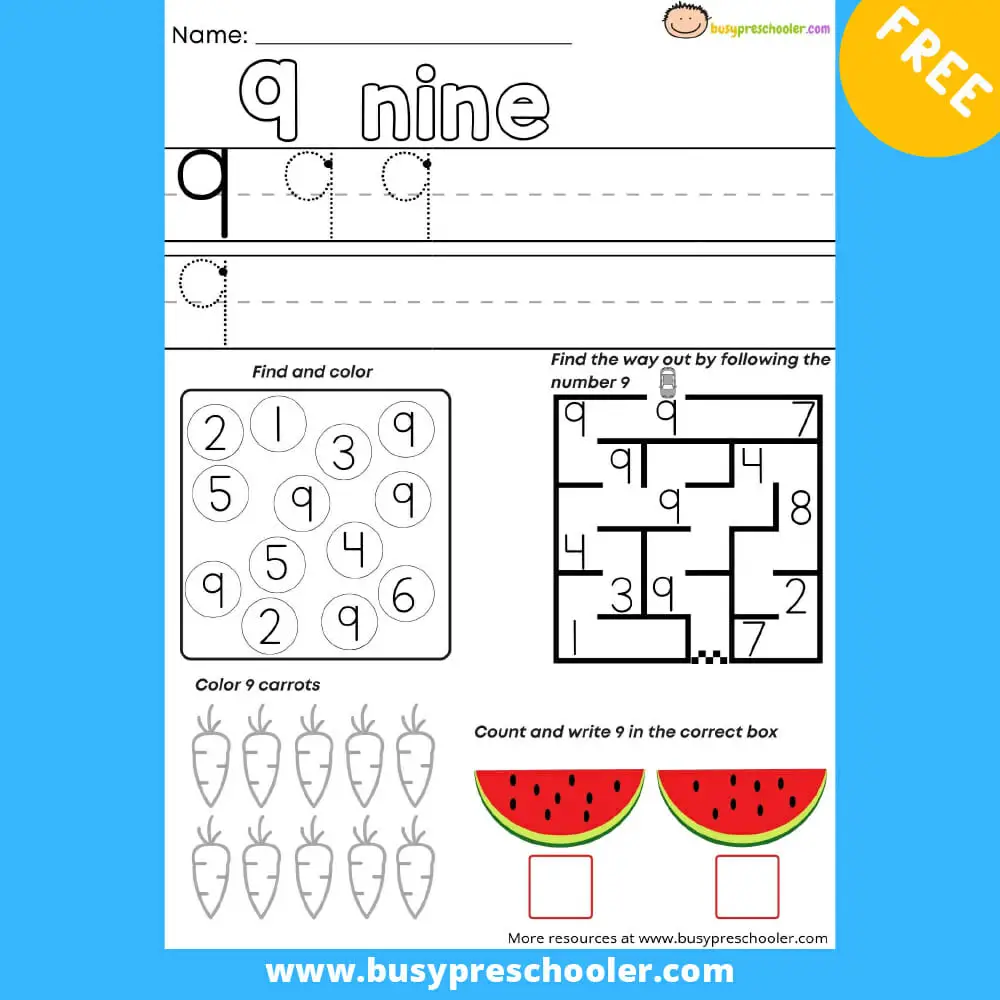 For other numbers, click on the one you want to download:
1     2     3     4     5     6     7     8     9     10