BUILD A TOWER MATH WORKSHEET
Kids love playing with blocks. There is no doubt about that. So why not use it to our advantage and combine their favorite toys with useful learning activities (in this case it will be math)? Let your kids have fun doing math and building towers with these FREE printables.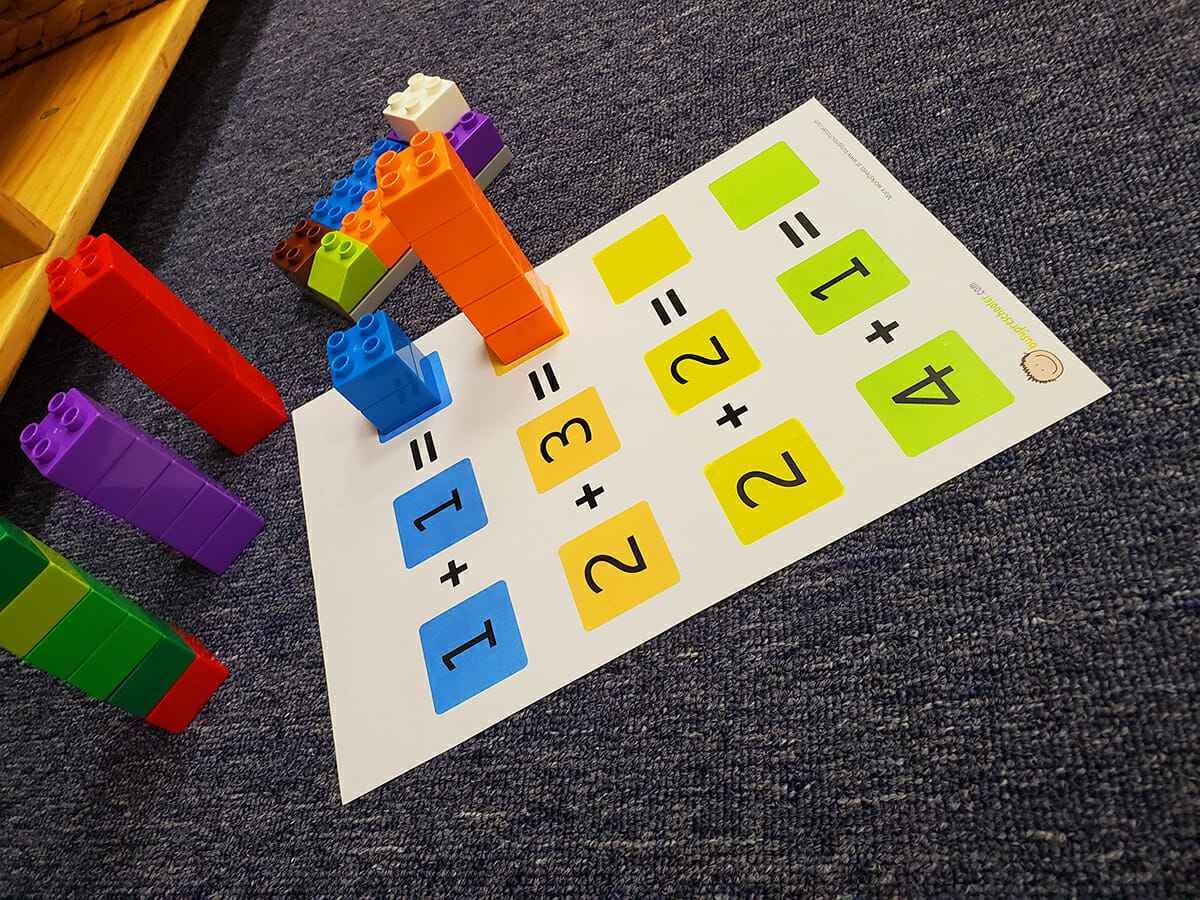 In the PDF version, you will find two pages which include numbers from 1 to 10. But in case you need bigger numbers to match the level of your children, check out this post.
If your blocks are of different colors, ask children to match their colors with the colors of the worksheet.
How to use this addition worksheet
To use the worksheets over and over again, print them out and laminate to make them more durable.
In case you don't have blocks at your disposal, you can use some other toys that can be stacked up.