HEALTHY UNHEALTHY FOOD SORTING ACTIVITY
Trying to explain to your child the reasons to avoid eating too many sweets or junk food and still can't get to the point? Then this FREE printable will ease your job! Our newest healthy and unhealthy sorting cards are adorable and your kids will love learning with them since our worksheets are made with love and taste!
This is our second healthy unhealthy food sorting activity. To check out the first one click here.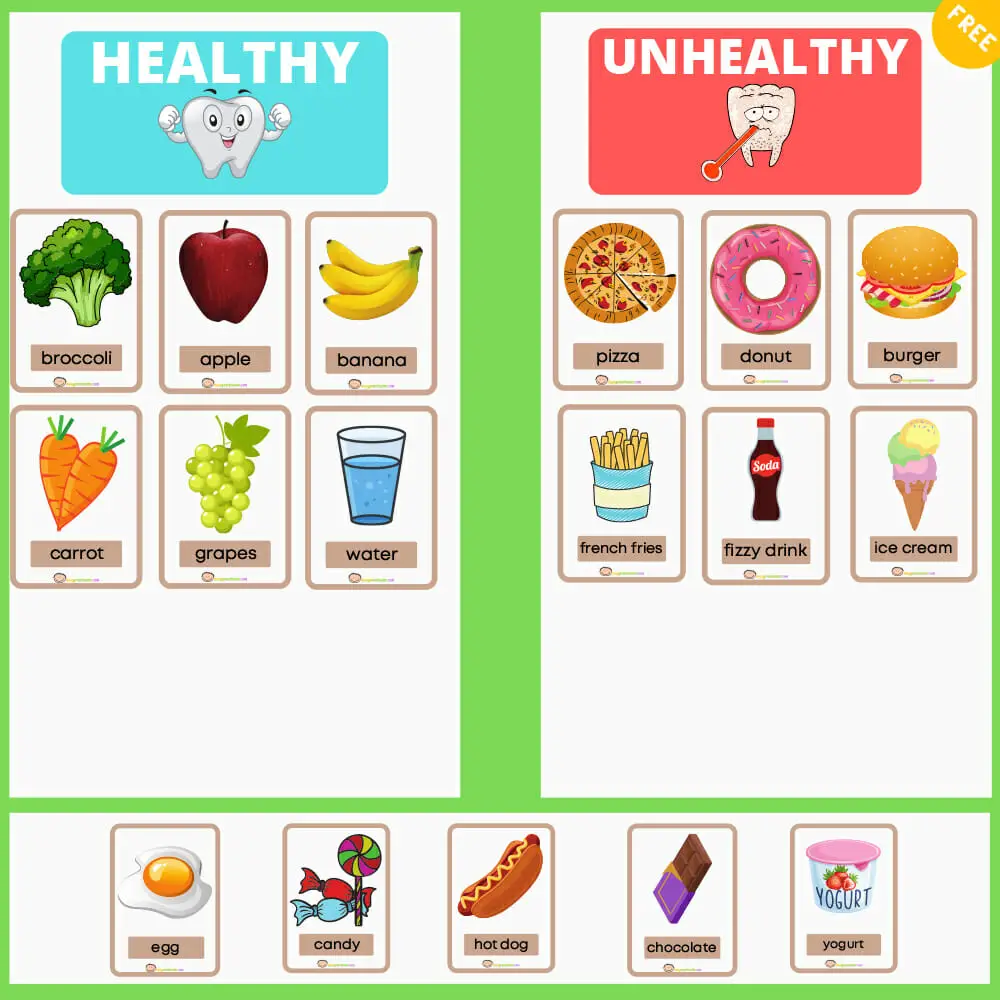 By downloading our sorting cards, you will find a bundle of healthy and unhealthy food words and picture cards like broccoli, hamburger, soda, yogurt, pizza, and so on. And all this is FREE!!!
How to I get the food sorting activity
Download our free heathy and unhealthy food sorting worksheet (the link is below)
Successfully downloaded? Great! Print it out!
If you want to use your worksheet longer, laminate it and use it again and again.
For the beginning introduce the child to healthy and unhealthy food.
For the better result, you can ask your child to name each food card before sorting it in the right column.
Explain why healthy food goes under "good tooth" and unhealthy food under "bad tooth". This will give your child a better understanding.
After giving all the instructions let your child sort the rest of the cards independently.
You can also use these sorting cards to play other activities like color matching or when teaching tastes like salty and sweet. You can always find a new way to use these cards.