FREE FEELINGS & EMOTIONS WORKSHEETS
Looking for FREE feelings & emotions worksheets to practice feelings & emotions with your preschooler?  Look at these faces! Aren't they cute? These free feelings & emotions worksheets are designed to help children understand the different types of emotions they may feel in various situations. I am sure your children would love doing this activity.
If you wish to see all the printables on our website, click here.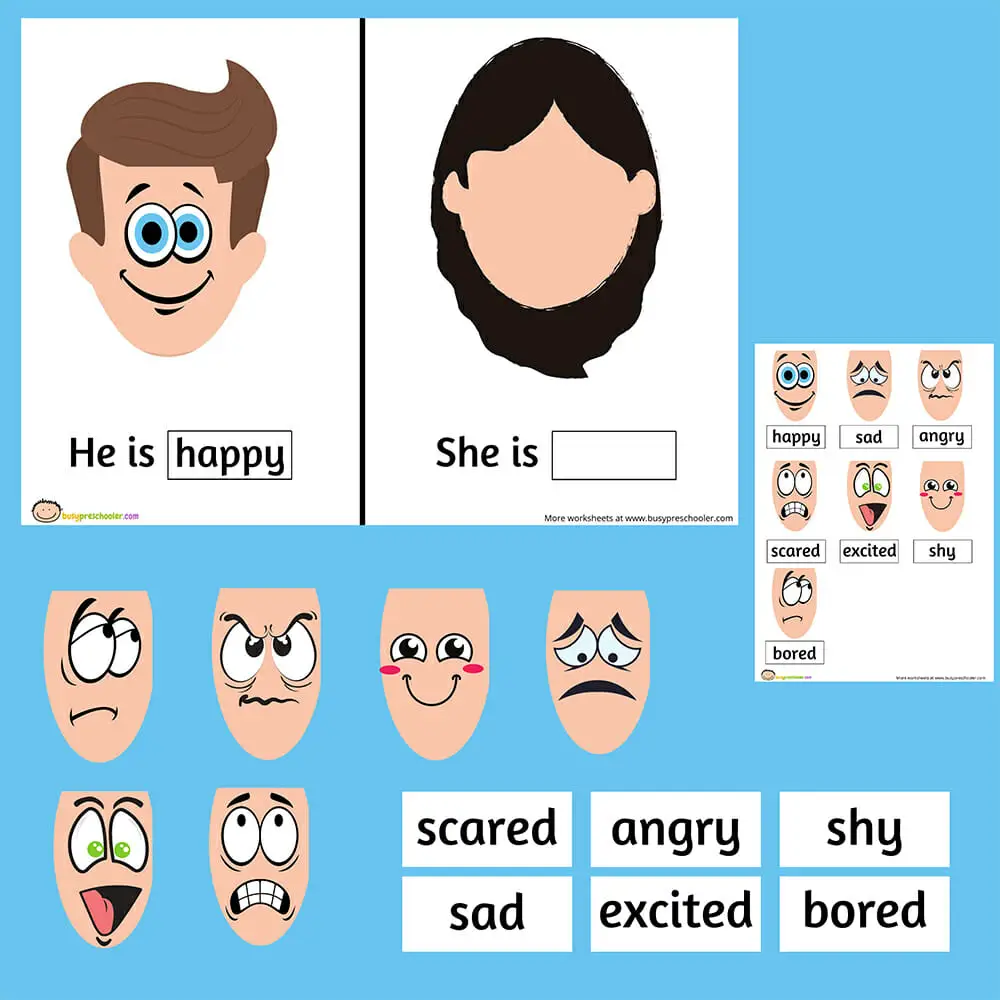 Before starting the activity, get your children to go through each emotion and try to guess it. Cover the words if they already know how to read. Next, ask them to try different expressions and say the sentence "He is…" or "She is…" by putting the right word in the rectangle.
To make these printables last longer, I would recommend that you laminate them and use velcro for attaching the emotions and the words.