MISSING ADDENDS FREE MATH WORKSHEETS
Looking for missing addends free math worksheets to teach addition? Below you can download our free printable  by clicking on the download button. Learning math sometimes can be boring for our little ones that's why we need to come up with creative ways to keep them engaged. Kids may simply practice addition while having fun with these missing addends free math worksheets! This is the second version of the math worksheet where instead of finding the sum, children need to find the right addends and place blocks on the squares accordingly.
You can find the previous FREE worksheet with the sum missing here.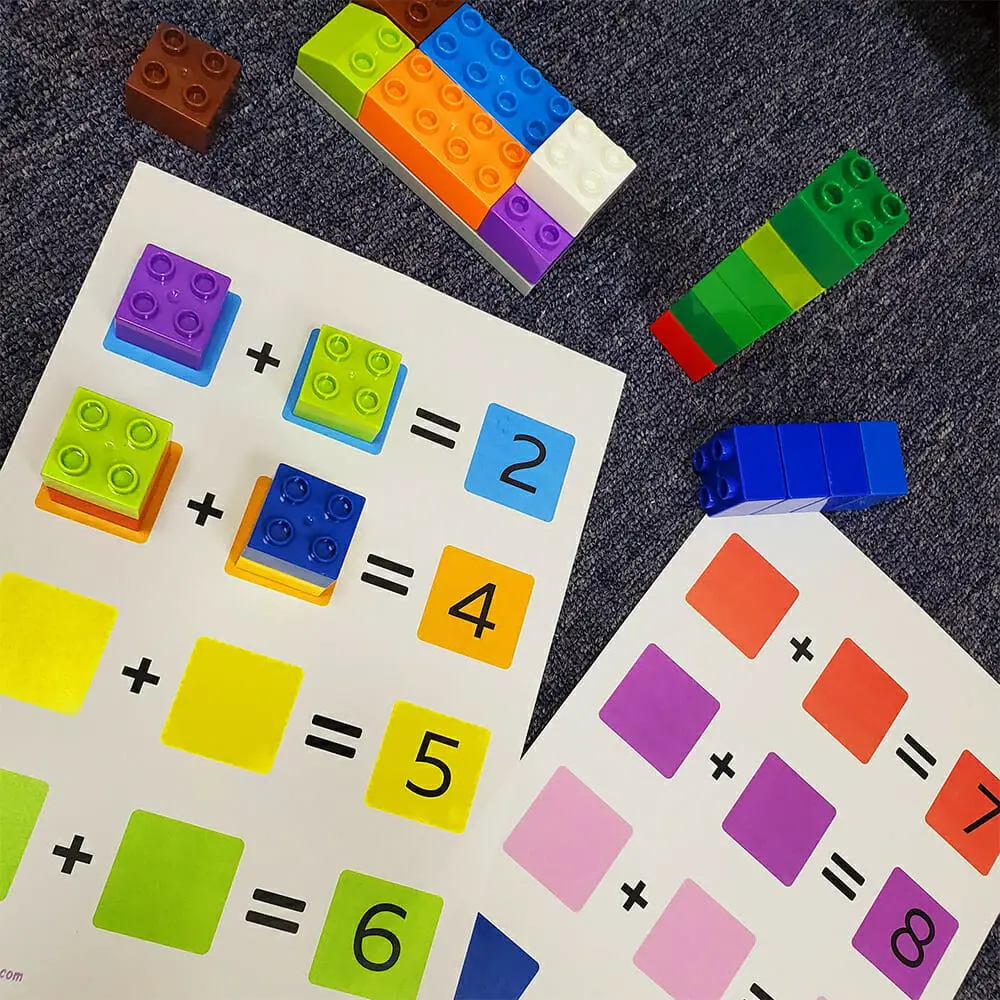 To make it more fun, provide children with colored blocks so they can match them with the colors of the addends.