COLORING AND COUNTING WORKSHEET
Free, fun, and functional! Our coloring and counting worksheet meets all 3Fs and now available on our website!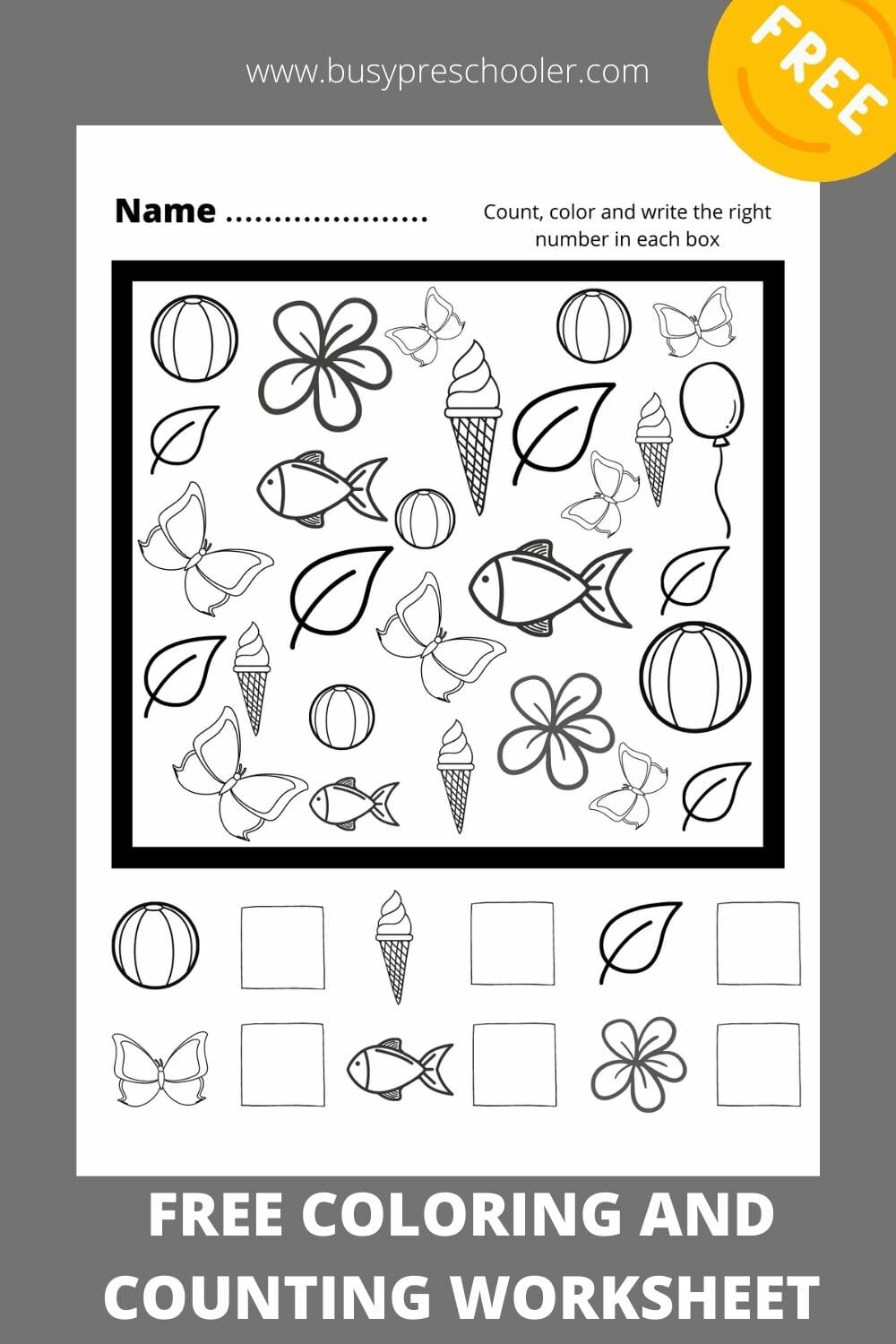 If you were looking for a great way to practice some basic counting, then here it is! Moreover, you get a bonus since this worksheet includes a coloring activity as well! But wait…there is more! This activity needs a lot of focus and concentration to find and count all the pictures in the box and then write the right number in the box. So your child gets a chance to boost his/her attention! Your FREE worksheet is waiting for YOU!