FOOD PRINTABLE – BUILD YOUR OWN PIZZA
Pizza lovers, we have fantastic news for you! The most delicious-looking pizza-making food printable is now available on our website. You can find all the ingredients you need for building a yummy pizza. You don't have to spend your time making pizza ingredient cut-outs, we have everything you need! Literally everything like pizza dough, cheese slices, mushrooms, olives, tomato slices, sausage slices, and shrimps for seafood fans. You won't believe it but we even have made a pizza cutter for you and for your child. Interested? Then let's get started!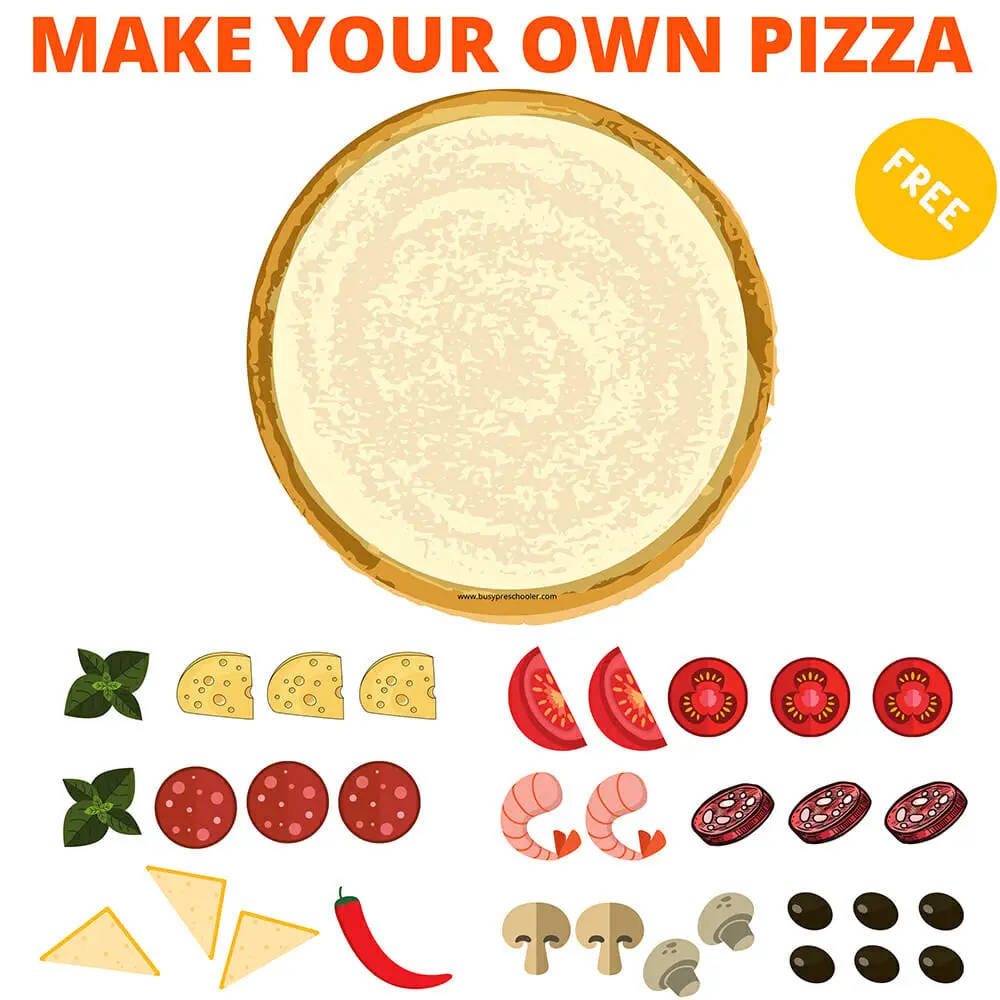 How to use
Download our free pizza making printables (the link is below)
Successfully downloaded? Great! Print it out!
For the beginning cut out all the ingredients.
If you want to use your printables longer, laminate it and use it again and again.
Provide your child with the pizza dough printable, cut-outs, and scissors and explain how the task must be done.
For the better result, you can ask your child to name each ingredient card before decorating your pizza dough.
When it's all done, you can use your pizza cutter to slice your pizza!
Doing this yummy pizza making activity will be a great way to improve your child's hand-eye coordination and develop fine motor skills. You can add more elements to this activity by encouraging your child to name the shapes and colors of pizza ingredients or pizza dough. Or get to know more about your child's personal food preferences! That's all! Enjoy building your pizza and share with your friends 😊
For other food printables, check out this page.