As we all know, kids love colors and it's quite easy to attract their attention when you add colors to your teaching materials! Even teaching simple things like vegetables can be more fun when there are color activities included! Btw, you can find the color matching clip cards with fruits here.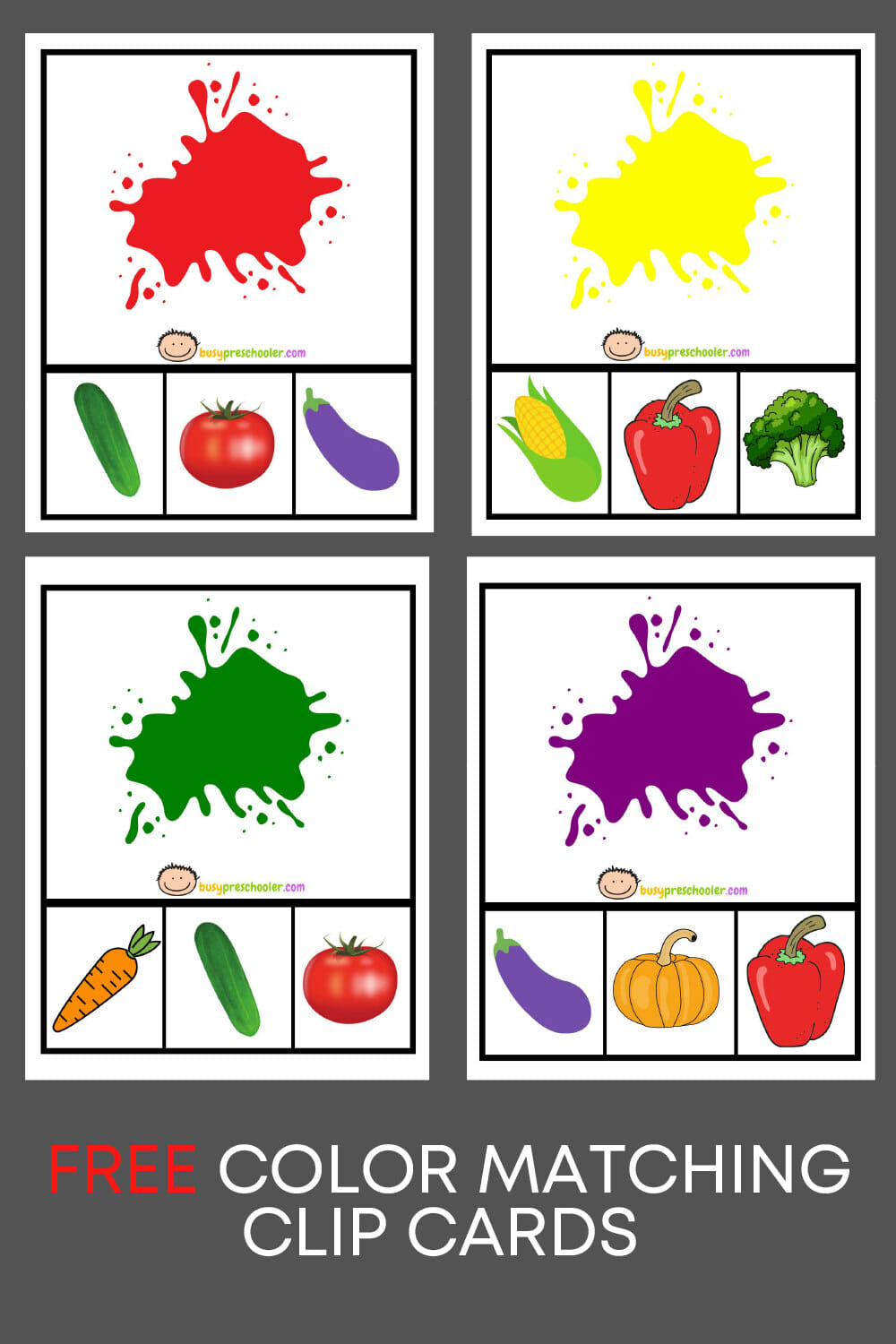 These FREE vegetable color matching clip cards include a variety of vegetables in different colors! So, if you have just started learning the colors and vegetables, this is just right for you and for your child! Moreover, this printable gives you a wonderful opportunity to teach two different topics simultaneously!
How to use
For the beginning, print it out!
It's suggested to laminate the cards for more durability!
Prepare some cute clothespins for matching.
Have your child name the color and all the vegetables below the color.
Then ask your child to find a vegetable that has a similar color.
Ask your child to use a clothespin to pin the matching vegetable. That's all!
Easy, breezy, lemon squeezy!!! Learn and have fun! Not only will these clip cards help you to teach or review the vegetables and colors, but they will also help your child to use hand muscles and improve fine motor skills!