THE NUMBER 3 IDENTIFICATION MAZE
This FREE the number 3 identification maze worksheet is a fun and challenging activity for the kids who have just started learning numbers. Children will practice identifying the number 3 as they help the monkey get to the bananas.
If you wish to see all the printables on our website, click here.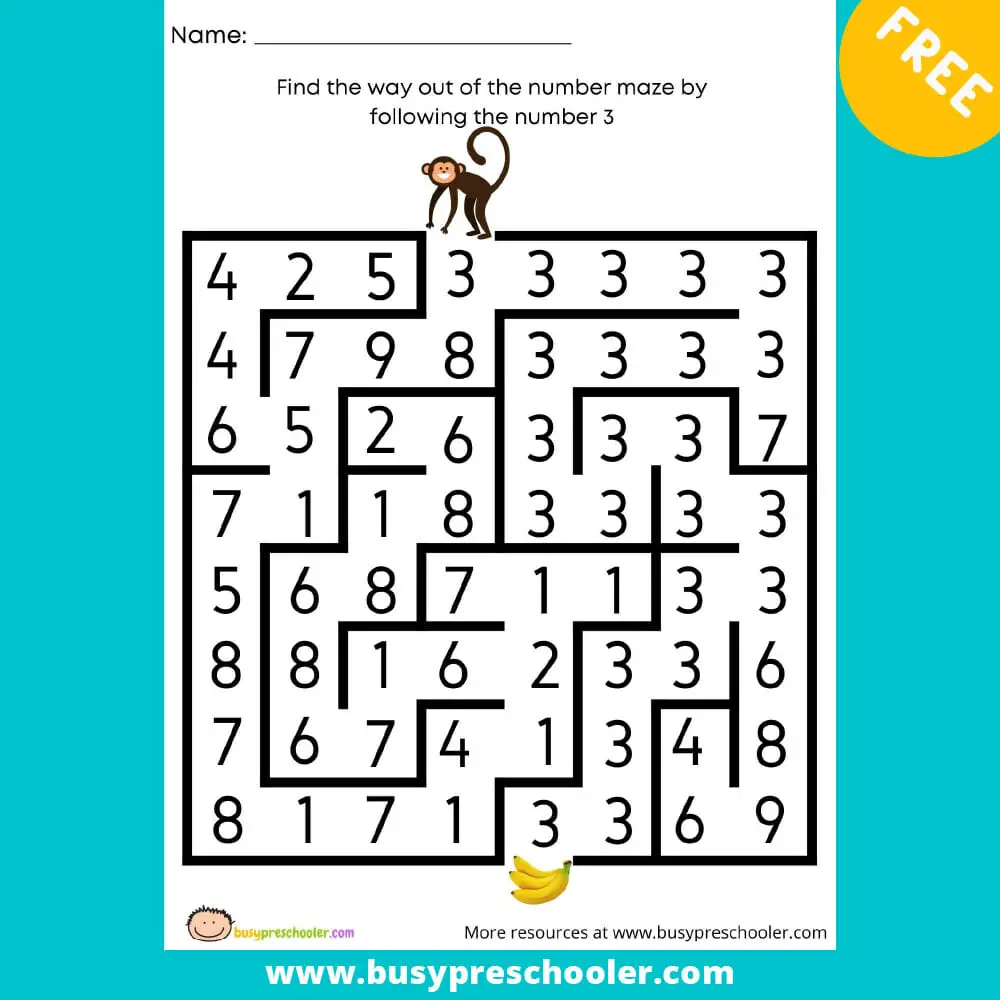 For other numbers, click on the one you want to download: