SHAPE DRAWING PRACTICE WORKSHEET
Learning shapes? Use this FREE shape drawing practice worksheet to practice shape drawing with your preschoolers. What's great about this printable is that it's no prep at all!
If you wish to see all the printables on our website, click here.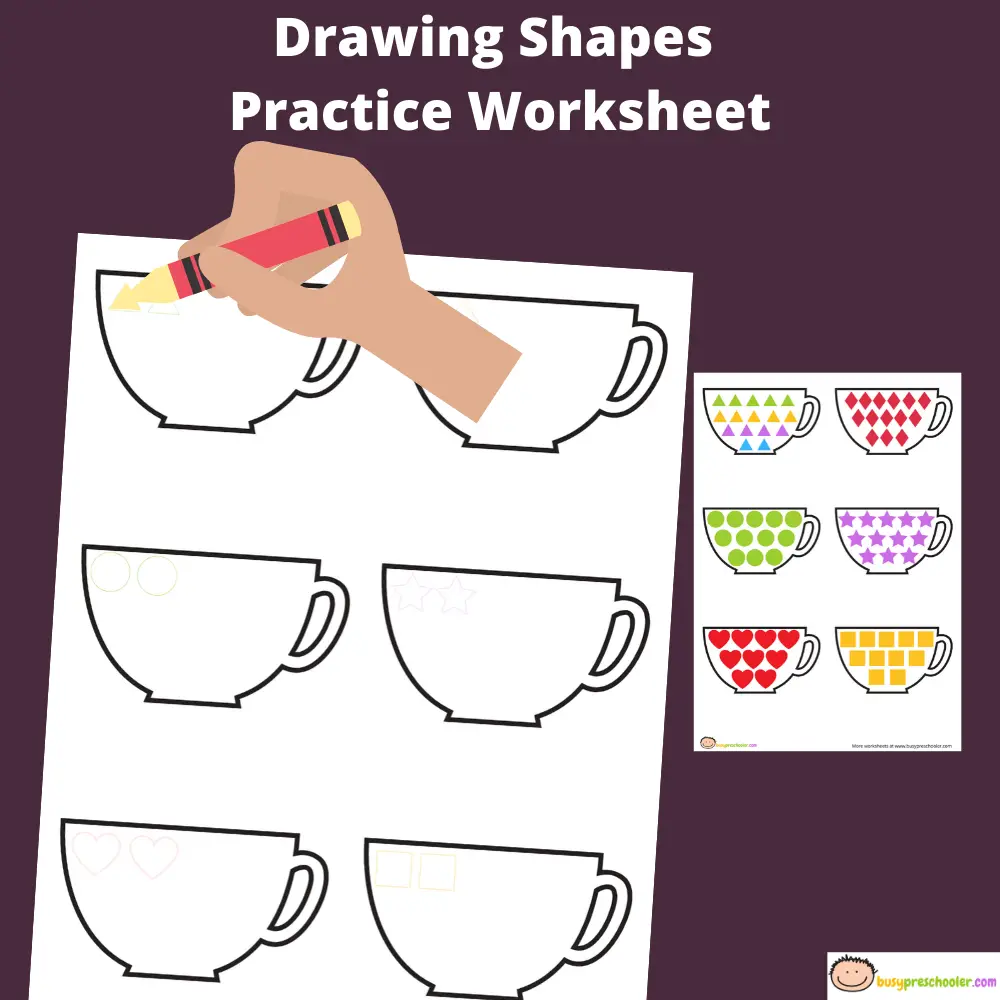 As your preschoolers will be decorating the cups with colorful shapes, prepare colored crayons for each child.