Looking for math addition printable to teach addition? Below you can download our free printable  by clicking on the download button. Let children have fun with this FREE apple tree printable. Your students will be so busy with the apples putting on the tree that they won't even know that they are learning.
If you wish to see all the printables on our website, click here.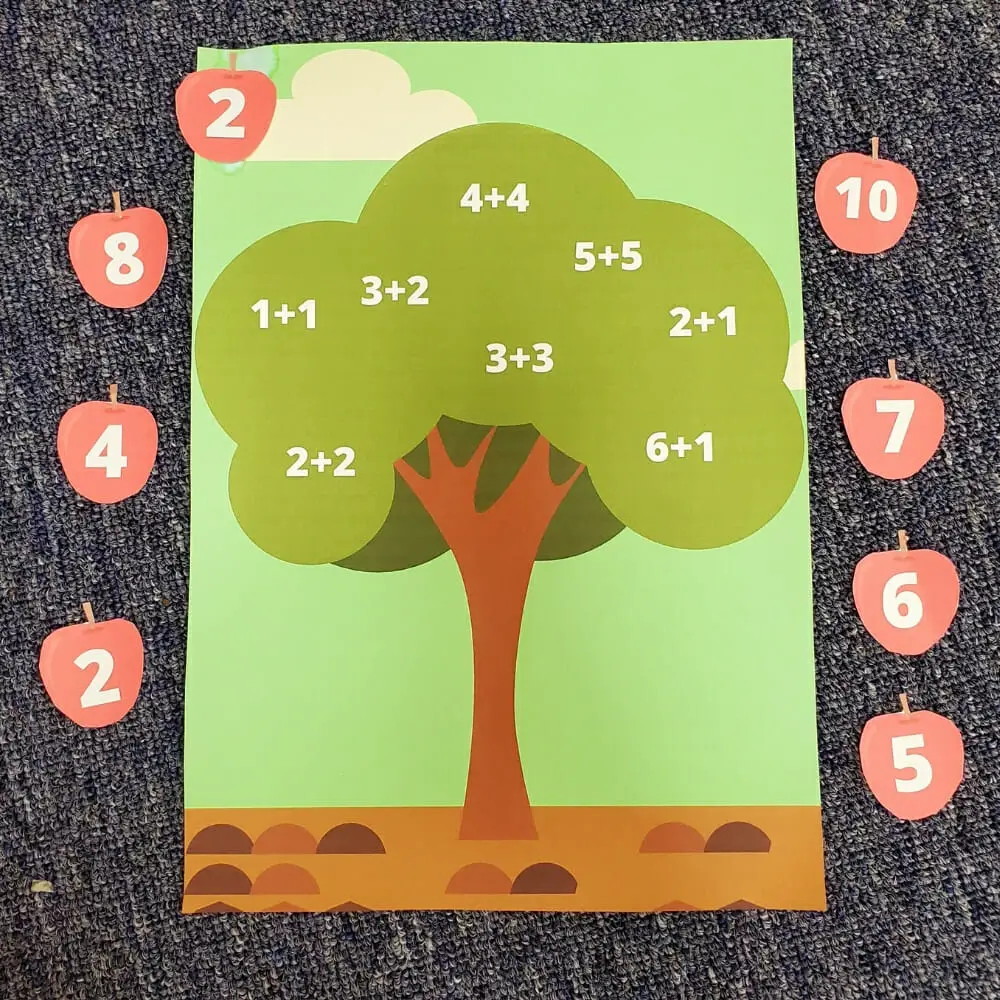 To use this printable over and over again, I would recommend that you print out the tree and the apples, laminate them and use velcro dots for attaching the apples.