COMPARATIVE ADJECTIVES WORKSHEET
This free comparative adjectives worksheets are for different levels. For toddlers print out the one that comes with pictures only. Ask the kids to name the animals first then invite them to find the largest animal out of the pair.
If you wish to see all the printables on our website, click here.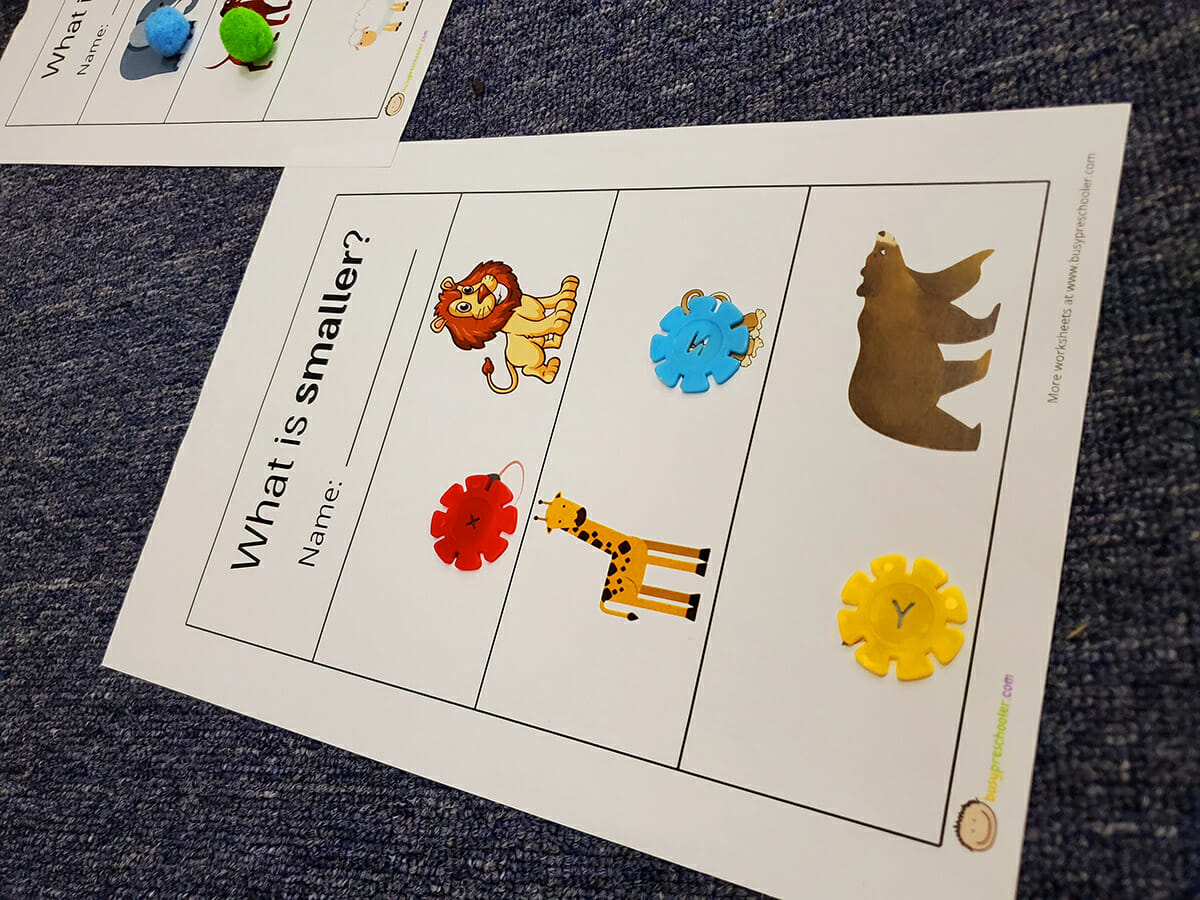 You can make it more fun by having children cover the animal that best answers the question with puzzle pieces, pom poms, etc.
For older children, print out the worksheet that comes with sentences, and have them practice writing "larger than" and "smaller than".