Ready to go for shopping? This time we are visiting the fruit and vegetable department together! Prepare your shopping bags! Oh, actually you don't need them since we have already prepared for you! One for fruits and another one for vegetables. So, you can have fun doing this food sorting activity with your child. I bet you have waited for this printable for so long! So here we go!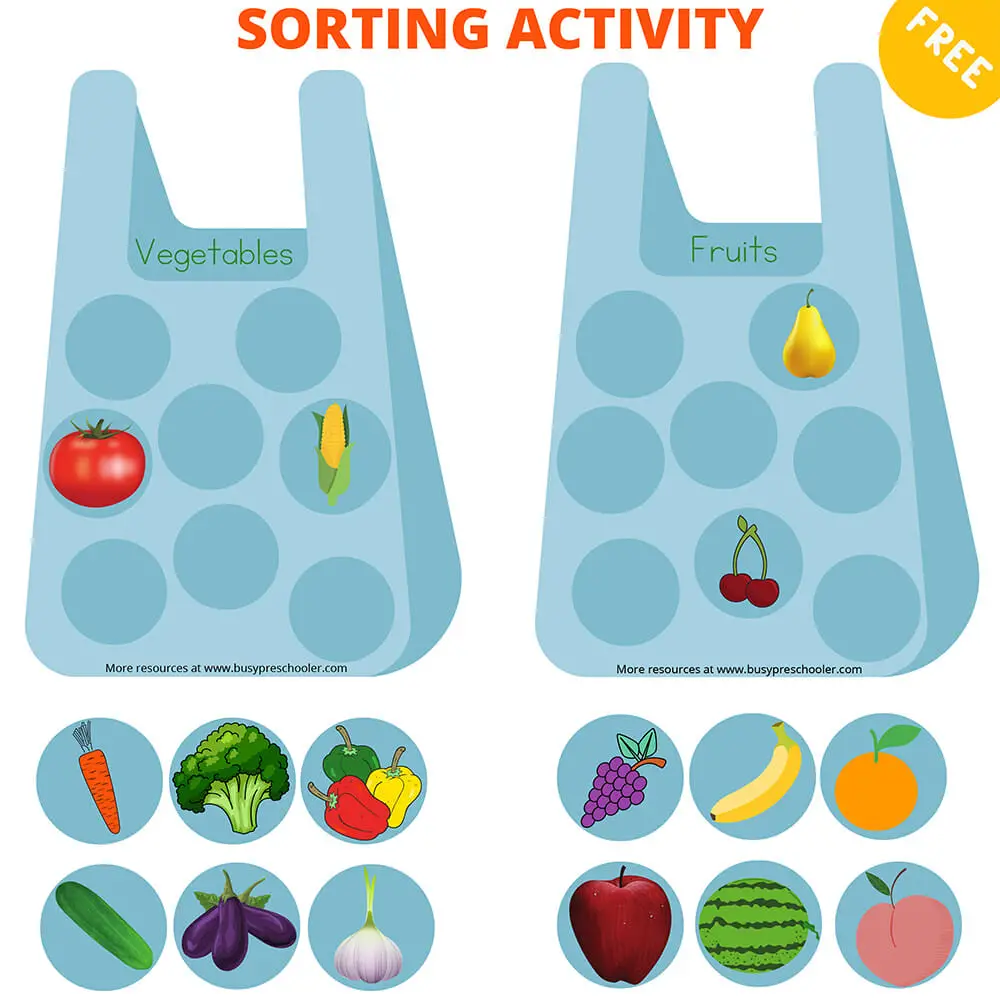 How to use
Let's start by downloading your FREE food sorting activity sheets (the link is below)
Successfully downloaded? Great! Print it out!
For the beginning cut out all the fruits and vegetables. Don't forget the shopping bags! It's very important!
It's suggested to laminate the worksheets, so they can be reused and last longer.
You can even prepare an imaginary shopping spot in your house or classroom to create more excitement for your child. Want to have more fun? Huh? Add some fake money to this activity and your child will be delighted! (Check out the money printables here).
Another great idea would be to display all the fruits and vegetables at the shopping counter and have your child shop by using money picture cards.
Have your child name the fruit or vegetable before buying and sorting them in the right bag, for instance, banana goes to the fruits bag and so on.
As you can see, this sorting activity will bring a big bucket of joy to your child and you as well. Get the FREE worksheets by clicking the download button below!